Yiqun Aerosol has nearly 3 decades of experience in offering our clients the turnkey service for an extensive aerosol range to meet a great variety of applications across a diverse array of sectors. Whether it is small runs or large business, every service is well managed by our skilled staff dedicated to developing chemical, packaging, regulatory solutions to address each customer`s individual needs at the most cost effectively way.
Aerosol Manufacturing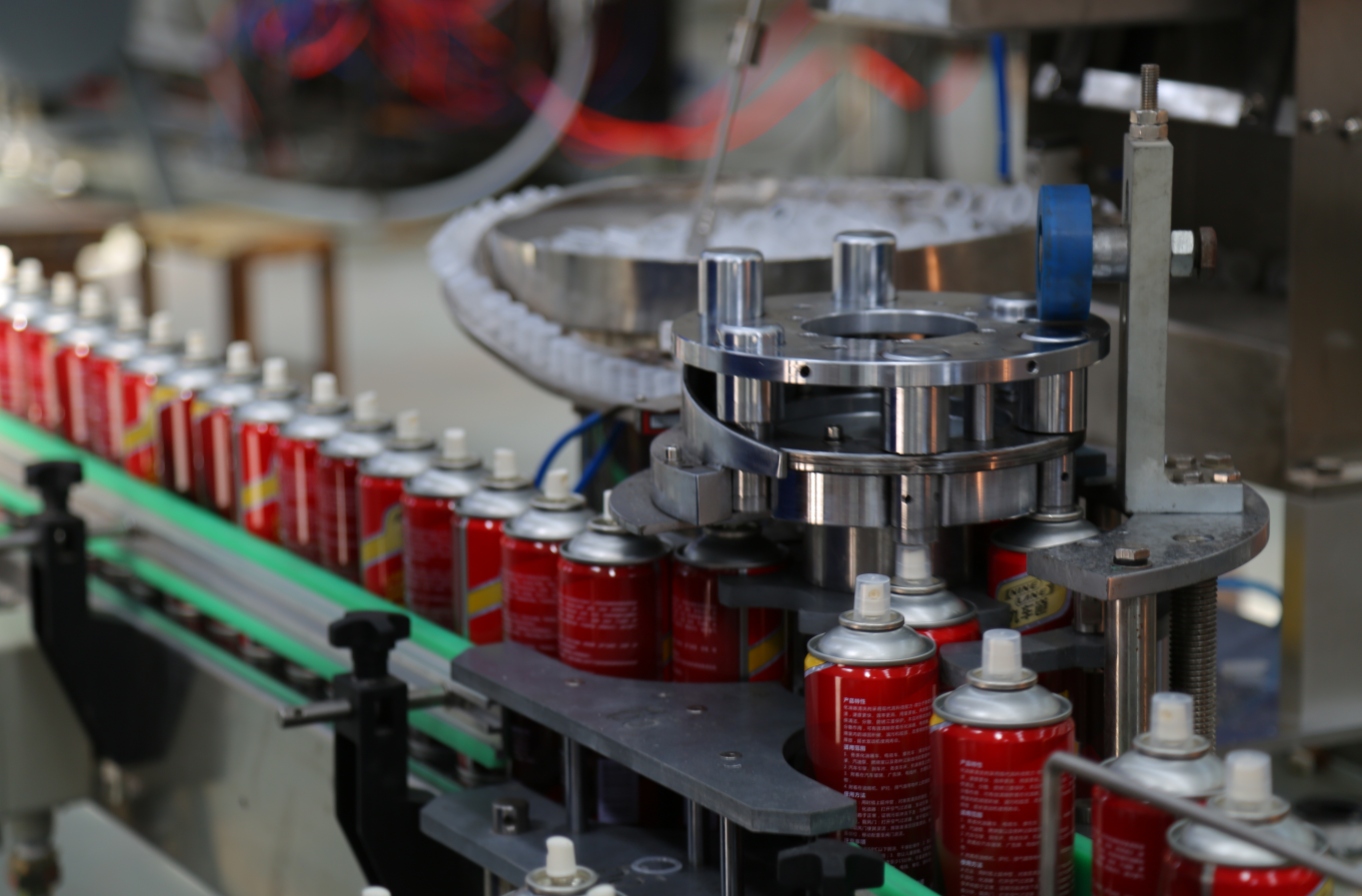 Let us manufacture your brand at our 1.5 million sq. foot facility, the ultra flexibility and capacity of Yiqun`s state-of-the-art infrastructure has made us to become a trusted partner for both commercial and professional brands. We have integrated everything it takes to manufacture aerosols for an extensive applications and in nearly an unlimited number of variations.
Great number of patents were developed to upgrade our advanced facilities to help us be as adaptable to the varying demands of our customers as possible.

Our versatile vessels are designed to blend chemicals exhibiting a wide range of chemical and physical properties like viscosities, pH levels, temperatures, solubility and scents.

Our production lines are just as adaptable, capable of manufacturing any size of aerosol can, accommodate any type of contract - from small batch runs of specialist industrial formulations to fully automated runs of millions of units of retail products.

With over 50 aerosol manufacturing lines and huge manpower, we can ensure in time delivery for skyrocketing contract during the peak season.
Research & Design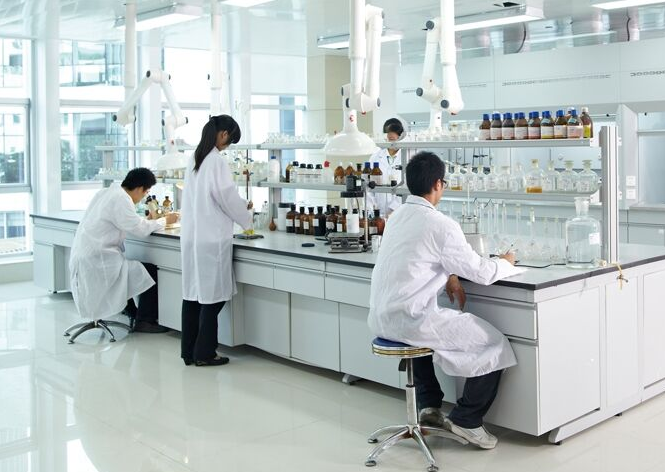 The way to the national aerosol top research and development center is our top priority.The in-depth understanding of consumers demands, industrial expertise and knowledge of the latest materials is critical in today`s market competition. We put together our team of chemists and technicians and provide them with the state-of-the-art equipment and machinery to unlock new levels of innovation.
Our clients are encouraged to work closely with our brilliant staff with extensive industrial background to reinvent existing products for better performance or develop new products. We offer the best formulations within your specified parameters and can also advise you on all aspects relating to your product and its development. Our staff will work with you through each step of new project development, gathering technical data from vendors, conducting chemical tests, releasing safety report and providing the box ideas to clients, each new product will be underwent the complete cycle of rigorous testing to ensure its safety and effectiveness.
We understand the importance of supporting small businesses through the product development process and offer label design at no extra cost on the majority of our retail products.
Packaging Solutions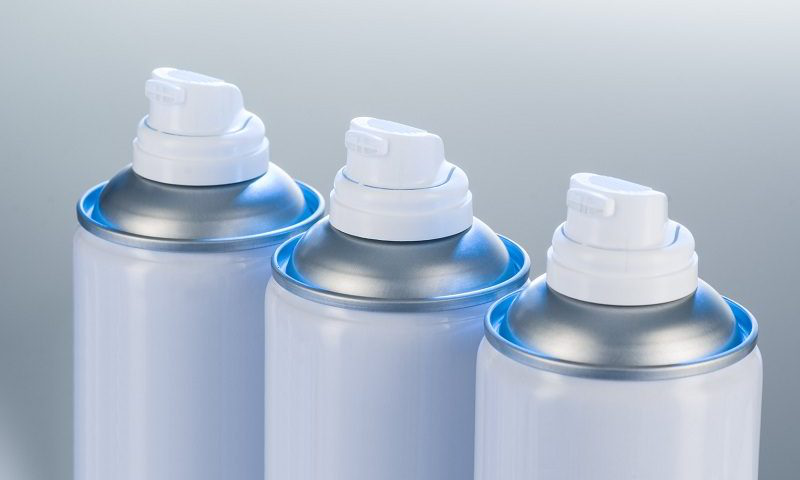 We provide first-class design service for branded and private label products, the significant investments was made into printing and reprographics technology, our artwork team of designers and print technicians works with a wide range of suppliers to provide clients with a great variety of innovative packaging solutions at a cost efficient way.
The packaging process and artwork design could be customized to the varying demands of our customers, we will advise clients on the most appropriate aerosol can, cap, valve and packaging. our experienced technicians have extensive background and full training to ensure our customers` designs are reproduced to the highest standard through below measures.
Advanced Primex tinplate printing facility;

Experienced team of designers and print technicians;

Complete range of printing options available;

Packaging designs at no extra cost;

Both automated and manual packaging and labeling procedures are available;

Packaging solutions: Different sizes and shapes for tinplate Aerosol containers, Shrink Wrapping, Blister Package, Skin package, Display package, Shrink Sleeve, Labeling, Promotional packaging.
Quality Assurance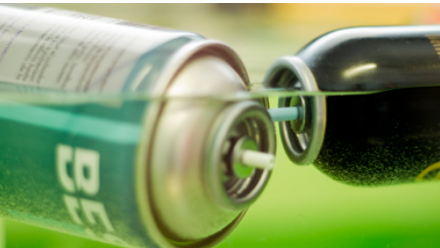 YIQUN is committed to providing all products with the highest standards of quality, our quality assurance involves all staff, at every level of company. The advanced Quality Management and Control System has enabled us to achieve ISO: 9001.
The traceability procedures are in place that provide us with the ability to track any issue to its origin. The regularly audition at every step of the manufacturing and packaging process, the components and finished products are continually inspected for accuracy, we will ensure the consistent quality of your products through below steps.
Conduct complete inspection for all incoming components and raw materials

Maintain Good Aerosol Manufacturing, Chemical filling and Packaging Practices.

Conduct rigorous in-process and finished product inspections by in-house QC team.

Continuously train all our employees.

Factory Auditing with third parties and governmental agencies.
Regulatory Support

Our experienced regulatory experts have over 20 years experience and work closely with many third agencies SGS, Intertek, BV, ISO, HACCP, we deeply understand and closely monitor the constantly changing regulation and rules to support our clients in following ways:
Provide the Safety Data Sheets for each product or ingredient.

The safety and allergen information of all aerosols is stated on all packaging, which is necessary for the sales to EU and some countries.

Rules and regulations related to VOCs, Prop 65 and Reach.

Federal Hazardous Substances Act (FHSA), Consumer Product Safety Commission`s (CPSC) regulations, the Fair Packaging and Labeling Act (FPLA), EPA SARA regulations

International laws vary widely and we can provide expert consultants.
Aerosol Propellant Blending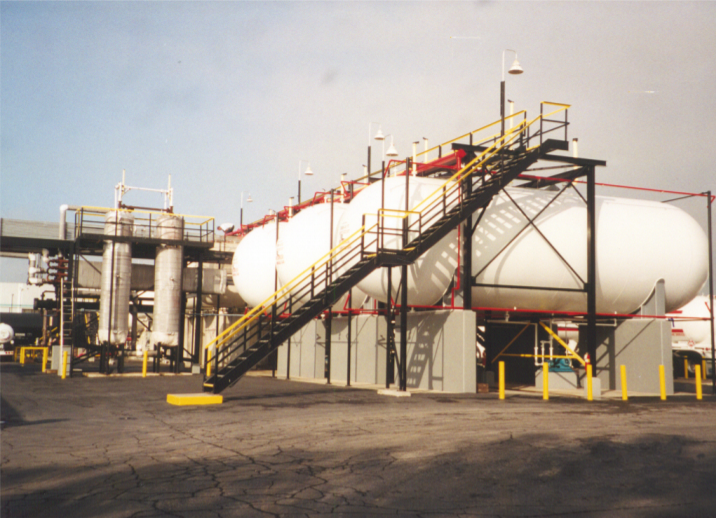 To help our customer meet the drive towards environmental friendly delivery system, high levels of product performance, We have made significant investments in our Propellant blending systems that enables us at a position to customize a full range of solutions for our clients, meanwhile, mass Flow Meters determine the precise blend for maximum product performance and guarantee customer satisfaction, such as:
Hydrocarbons: Isobutane, propane/butane (AP) blends: flammable, zero ozone depletion potential (ODP) hydrocarbon products. High chemical stability and purity. Blends available in several vapour pressure grades to satisfy specific applications;

DME (Dimethyl Ether): flammable, zero ODP medium-high pressure propellant. DME applcation technology is based on its compatibility with alcohols and water;

Fluorocarbons: 134a and 152a: zero ODP, medium-high pressure hydrofluorocarbon propellants. 134a is non-flammable under all conditions. Both propellants are stable when used alone or with conventional aerosol solvents;

Pentanes: volatile hydrocarbon liquids and vapour pressure modifiers;

Inert Gases: Carbon Dioxide, Nitrous Oxide, Nitrogen;